Recent Posts From
Manifestation Machine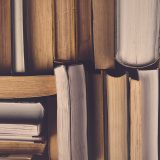 Manifestation Machine founder and author Cory Groshek, in keeping with his stated desire to help others and make the world a better place, will be...
Popular Posts
All Time
The Kurious Kase of Kylie Jenner (What the Second Richest Kardashian Can Teach Us About Attracting Both Fame and Fortune)

Manifestation Machine Founder and Author Cory Groshek to Work the BIG Book Sale in Green Bay, Wisconsin

Is it a Book or a Blog? (How to Identify the Best Vehicle for Your Big Idea)

13 Must Read Law of Attraction Books for Health, Wealth, & Success

Cory Groshek's 30 Success Habits for Creating a Life Worth Dying For
Kylie Jenner: Over 18 million Facebook page likes, nearly 20 million Twitter followers, 80 million+ Instagram followers and, if recent reports are to be believed, a personal net worth rivaled only by that of her big half-sister, Kim Kardashian, as far as Kardashian-Jenner clan members are concerned. How is it exactly that the youngest member of the Kardashian-Jenner clan became its second...