Breaking Away: Book One of the Rabylon Series (PDF) by Cory Groshek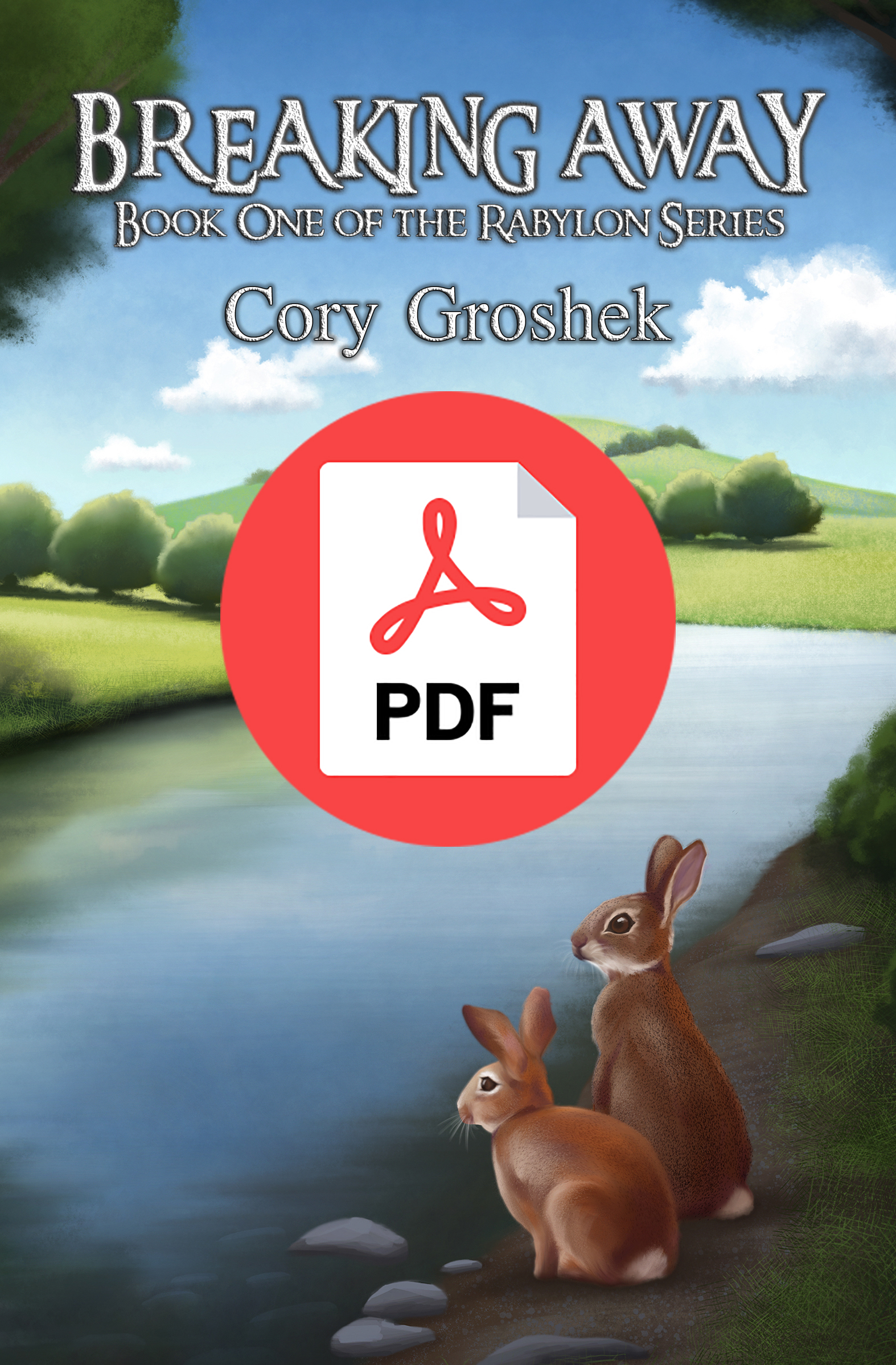 Life is hard in the poverty-stricken village of Rabylon, where rabbits work every day from sun up to sun down, earning just enough carrots to survive—except for Mayor Monty Cottonsworth III, who lives in the lap of luxury as his villagers starve. Twin bunnies Remy and Rhea, fed up with working so long and so hard with nothing to show for it, desperately desire a better life, but don't know how to achieve it. Just when they are about to give up hope, they are inspired by the story of a mythical carrot paradise that may exist on the other side of a big, green hill outside of their village. Now they face the most difficult decision they've ever had to make: Do they "play it safe" by staying in Rabylon and settle for a life of lack, loss, and limitation? Or do they risk it all—up to and including their lives—on the chance that out there somewhere is a life worth dying for?
'Breaking Away: Book One of the Rabylon Series' is the first book by ManifestationMachine.com founder and acclaimed anti-hero Cory Groshek. Following in the footsteps of classics like "The Lion, the Witch, and the Wardrobe" and drawing comparisons to acclaimed novels 'Animal Farm' and 'Watership Down', this timeless children's tale is not only highly entertaining, but highly educational as well, with the stated aim of teaching children and parents alike the value of dreaming big, taking risks, trusting their gut, and choosing faith over fear in everything they do.
If you or your child is a fan of action-adventure fantasy series like The Chronicles of Narnia, The Lord of the Rings, or Harry Potter, then you and they will absolutely love the Rabylon series. And it is Cory Groshek's sincerest hope that, by the time you are finished reading it, you will come to know what he learned through the writing of this enchanting little book, which is that "if you truly believe in something—that is, if you care enough about it to not just dream about it, but to do something about it—your belief will bring it to you".