The Top 20 Children's Book Charities for American Authors to Donate To
DONATING BOOKS TO CHILDREN ISN'T JUST GOOD FOR THE CHILDREN, IT'S ALSO GREAT FOR YOUR CAREER

In December of 2016, I self-published my debt children's book, Breaking Away: Book One of the Rabylon Series, and one of the very first things I did was look for ways to market it. In doing so, I took advantage of every tool I seemingly had at my disposal—my personal Twitter, Facebook, Instagram, and Google+ profiles, this website (ManifestationMachine.com), various advertising platforms, including Amazon Marketing Services (AMS), Google AdWords, Twitter ads, Facebook ads, and even some Fiverr gigs. Unfortunately, after spending thousands of dollars on advertising—and even though I'd earned far more than the less-than-$500 that most self-published bring in from any particular book—I'd ended up spending far more than I earned in sales.
It was at that point that I realized something was wrong with the way in which I was going about promoting my work.
You see, instead of being the creative person I was, and instead of letting inspired ideas come to me, via my Four C's of Successful Manifesting process, as to how I could get my books into the hands of the people who could use them the most, I was doing what probably 99% of other self-published authors had done for their books (and continue to do, to this day). And you know what? It wasn't working.
Not only was what I doing not working, and not only was it doing the opposite of what I'd intended it to do (which was create a "snowball effect" for my book, which would result in me eventually earning far more money from sales than I was spending on ads), but it was leaving me feeling spiritually and emotionally unfulfilled. This was because the couple hundred copies I'd sold hadn't ended up in the hands of the people I'd wanted them to—that is, those of impoverished or otherwise disadvantaged children and their parents, who were struggling with a "poverty consciousness" that was keeping them poor, when they didn't need to be. Instead, they had ended up in the hands of what appeared to be your typical, everyday Amazon book buyer, and even some people who clearly bought the book just so they could resell it Amazon or eBay.
At that moment, I realized that not only was what I doing not earning me an income, but it also wasn't aiding me in what I know to be my life's mission or my soul's purpose (which, by the way, is far more important to me than any amount of money), which is to help others, by enlightening them as to the truth, which is that, contrary to what 99% of our taught growing up, we are not victims of circumstance, and that we have the power to create our own reality (and to assist our children in doing the same) through the conscious control of our thoughts, feelings, beliefs, words, and actions. Accordingly, I decided to change my focus from "making money" to simply getting my books into the hands of the people who needed them the most—a goal which is much more in alignment with what I'm all about—and that's when it came to me: Instead of trying to sell my books, I would give them away, 100% free, to those in need of them.
[Disclosure: As an Amazon Associate, we earn from qualifying purchases. Accordingly, we would like you to know that the following content includes links to products and/or services on Amazon.com. If you make a purchase through these links, we will receive a commission from Amazon.com, which will support Manifestation Machine and help keep our content free. You will not incur any additional charges in exchange for your support.]
100% FREE LAW OF ATTRACTION BOOK FOR CHILDREN AND/OR PARENTS WANTING TO SET THEIR CHILDREN UP FOR SUCCESS
Breaking Away: Book One of the Rabylon Series by Cory Groshek: Life is hard in the poverty-stricken village of Rabylon, where rabbits work every day from sun up to sun down, earning just enough carrots to survive—except for Mayor Monty Cottonsworth III, who lives in the lap of luxury as his villagers starve. Twin bunnies Remy and Rhea, fed up with working so long and so hard with nothing to show for it, desperately desire a better life, but don't know how to achieve it. Just when they are about to give up hope, they are inspired by the story of a mythical carrot paradise that may exist on the other side of a big, green hill outside of their village. Now they face the most difficult decision they've ever had to make: Do they "play it safe" by staying in Rabylon and settle for a life of lack, loss, and limitation? Or do they risk it all—up to and including their lives—on the chance that out there somewhere is a life worth dying for?
Please be aware that Breaking Away: Book One of the Rabylon Series by Cory Groshek is also available in the following formats:
Fortunately for me, because I'd been blessed to have learned of my Four C's of Successful Manifesting process in late winter of 2014, and because I'd used it to successfully manifest nearly three quarters of a million dollars in only 18 months time (from October of 2014 through April of 2016), I had enough disposable income that I could afford to order from CreateSpace 500 paperback copies of my book in December of 2016, and another 1,000 copies in March of 2017, and I looked very much forward to giving them all away.
At first, I decided to place the books, one-by-one, in Little Free Libraries in my hometown of Green Bay, Wisconsin and the surrounded area, and then I expanded into other cities within 100 miles of me—Sheboygan, Manitowoc, Stevens Point, Waupaca, Wausau, Madison, etc. Unfortunately, it quickly became apparent to me that this was not a very efficient way of getting a large number of books into the hands of anyone, and so I started seeking new (and far more efficient) ways to do so. And then it came to me: I would donate my books, tens or even hundreds of copies at a time, to children's book charities all around America, and just in time for Christmas.
Immediately, I set out to make a list of charities I could donate to, and then proceeded to contact them, one-by-one, to see who would accept my books and in what quantities. Almost immediately, responses began to come in, and I quickly compiled a list of addresses to mail my books to, and then sent them out. To ensure that my donations would help my local community as much as they could, I even spent a couple hundred dollars extra to put out a press release just ten days prior to Christmas, entitled "Merry Booksmas: Green Bay's Cory Groshek Donates $3,000 Worth of His Debut Children's Book to Seven Charities", the aim of which was to bring more attention to the charities I was donating to, and to encourage others to support them along with me.
A couple months later, and being that I still had 15 boxes of 60 or more books apiece sitting in my office, taking up space and helping no one (including me), I decided that even though I'd already donated to every charity I thought existed and that I wouldn't be able to locate any new ones, I would again set out to find some needy organizations to give my books away to. And lo and behold, and quite contrary to my belief, I actually found more charities willing to take my books than I had the first time around—11 altogether.
GIVING IS RECEIVING

Over the course of just two days, I would go on to donate the vast majority of my remaining books, and I am happy to say that, to date, I have donated nearly all of my 1500 paperback copies, which had previously been cluttering up my work space and doing more harm than good. As a result of this, I not only feel as though a giant weight has been lifted from my shoulders, but also that I have succeeded in marketing/promoting my book in a way that is in perfect alignment with my life's mission and soul's purpose.
Will I ever know who, exactly, receives my books? Maybe…maybe not. But that's not important. What's important is that my book, which is all about dreaming big, taking risks, trusting our gut, and choosing faith over fear in all that we do, is now no longer sitting in the corner of my office, with its positive and success-oriented energy trapped inside of a pile of drab, lifeless boxes, but is instead flowing freely into the hands of the people I wrote it for—people who, like me, circa just a few, short years ago, harbor the erroneous belief that they are victims of circumstance instead of the conscious creators of their own realities that I know them to be. And that? That is worth more than all the book sales in the world to me.
And you know what else? If the Universe sees fit to bless me with more money to buy more of my own books with, I will gladly buy a couple thousand more copies and send them to even more charities, in America and across the globe. And assuming the Universe does the same for you, I want you to do the same, which is why I am hereby providing you a list of all the children's book charities I have personally donated to in the last six months, so you, too, promote your work in a way that will put not only you, but the people you help, on the path to prosperity.
Without further ado, I present to you:
THE TOP 20 CHILDREN'S BOOK CHARITIES FOR AMERICAN AUTHORS TO DONATE TO

ANWAD, Inc.: The Association of Nigerian Women Academic Doctors (ANWAD) Inc., is a professional and non-profit organization of doctoral degree holders of Nigerian descent residing in Nigeria and abroad. ANWAD Inc. was incorporated in August 2011 for educational enhancement, research and development, charitable, and social purposes as a tax-exempt non-profit organization under Section 501(c) (3) of the Internal Revenue Code.

The Association as a professional, non- governmental organization (NGO) targets to: bring knowledge to the uneducated women sector in Nigeria, access the educational needy areas, reach out to the less privileged, bridge the gap between the number of educated men and women, intellectually empower women through seminars, workshops, and conferences, educate women through other enlightenment programs like enlightenment campaigns, and elevate well educated women, future mothers of our children and global leaders for tomorrow.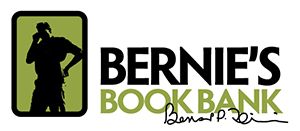 Bernie's Book Bank: Bernie's Book Bank is the leading provider of quality books to at-risk children in the Chicagoland area. Bernie's sources, processes, and distributes quality new and gently used children's books to significantly increase book ownership among at-risk infants, toddlers and school-age children throughout the Chicagoland area. As a non-profit organization funded entirely by generous individuals, foundations and caring companies, Bernie's Book Bank cannot succeed without the support of many book donors, volunteers, and investors. Working together, we are transforming the educational journey of thousands of at-risk children by providing them the tools they need to become successful readers.



Better World Books: Better World Books uses the power of business to change the world. We collect and sell books online to donate books and fund literacy initiatives worldwide. With more than 8 million new and used titles in stock, we're a self-sustaining, triple-bottom-line company that creates social, economic and environmental value for all our stakeholders. Every book purchased from Better World Books contributes to individual literacy throughout the world and the potential for a better life. Clearly, we can't do this work without our customers. That's why we're so passionate about trying to offer the best price, selection, customer service, and overall shopping experience.



Book Harvest/Books to Go: Book Harvest provides books to children who need them and engages families and communities to promote children's lifelong literacy and academic success. Book Harvest believes that books are essential to children's healthy development and well-being and that all children deserve to grow up in book-rich homes. To that end, we will remove barriers to book ownership, to fuel a lifelong love of reading among America's children that will enable success in school and in life. Only by innovating and pushing beyond the status quo can we serve as an effective catalyst for change.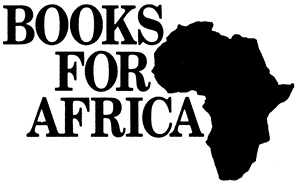 Books for Africa: A simple name for an organization with a simple mission: to end the book famine in Africa. We collect, sort, ship, and distribute books to African students of all ages. With your help, we will help create a culture of literacy and provide the tools of empowerment to the next generation of parents, teachers, and leaders in Africa.

Books For Africa remains the largest shipper of donated text and library books to the African continent, shipping over 40 million books to 53 different countries since 1988. Over the past 12 months we have shipped three million books, 93 computers and e-readers containing 223,000 digital books, as well as 10 new law and human rights libraries to 18 African countries. More than $2.5 million was raised last year to ship the books to the students of Africa.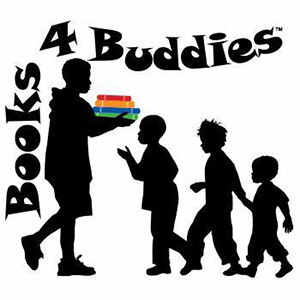 Books 4 Buddies: Books 4 Buddies (B4B) is a campaign that encourages literacy and provides leisure reading material, free of charge, to disadvantaged youth, especially boys, in Northwest Ohio. The brainchild of Toledo native, Touré McCord II, B4B receives support in the form of new and "gently used" donations from participating bookstores, local businesses and the general public.

Schools, community centers and other locations near lower-income youth, who tend to lack access to books at home, serve as sites for our lively, interactive giveaway events where reading is always presented as BIG FUN! Local celebrities, leaders and athletes support our special programs — so you never know who you might see! Volunteers are always needed and appreciated. Books 4 Buddies is represented by "Book Ambassadors," including Touré and several other area male teenagers, who will help to promote the program at public appearances and special events that include guest speakers and outings with local leaders and celebrities.



Children's Book Project of San Francisco: The Children's Book Project is a 501(c)(3) nonprofit organization that helps children learn to read by providing free books and other resources to children and their shelters, schools, daycares, and community centers. Research shows that children to whom books are read have an easier time learning to read than those who don't have this experience. In addition, evidence shows that reading aloud to children actually helps their brain development. However, many children in the Bay Area and beyond live in homes without books and attend schools and programs where books are in short supply.

Encouraging reading is not enough when families do not have books, which is why we collect new and gently used books for children of all ages, from infants to teens. After collection, we sort the books according to subject matter and reading level. Teachers, caseworkers, and other community workers come to our book site and select the books they need for the children they serve, many of whom have never owned a book.


Give a Kid a Book of Green Bay: Literacy is vital to a child's scholastic success, yet in Brown County, 38% of our lower income students are not reading at grade level in 3rd grade. So what can be done to change that statistic? Last year over 5,000 disadvantaged children living in Brown County were given new books through the Give-A-Kid-A-Book Campaign coordinated by the Friends of Brown County Library. Your donation of a new book will make a difference this holiday season!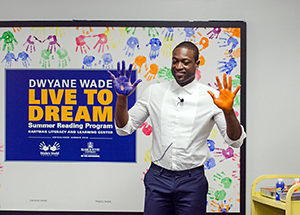 Hartman Literacy & Learning Center: The Hartman Literacy and Learning Center is a teaching, research and service site that houses the Family Literacy Project. The Literacy Project is designed to improve the quality of literacy instruction provided by teachers and the literacy acquisition of urban children.

Undergraduate teachers in training tutor inner-city Milwaukee school children. Faculty members review lesson plans and supervise tutoring sessions. Research examines factors that relate to growth in children's reading abilities. Research is also conducted to investigate the effectiveness of teacher training in literacy instruction by following graduates into their classrooms.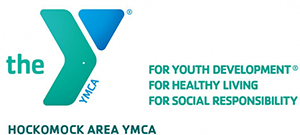 Hockomock Area YMCA: The Hockomock Area YMCA is a non-profit organization dedicated to strengthening the foundations of community through youth development, healthy living, and social responsibility. We believe the values and skills learned early on are vital building blocks for life.

Because of the Y, more young people in neighborhoods around the nation are taking a greater interest in learning and making smarter life choices. At the Y, children and teens learn values and positive behaviors, and can explore their unique talents and interests, helping them realize their potential. That makes for confident kids today and contributing and engaged adults tomorrow.



Jane Goodall Environmental Sciences Academy: There is so much for your child to gain by attending JGESA. Allowing students to design learning experiences based on their own unique interests and passions encourages them to be self-motivated, independent thinkers who are capable of solving problems, thinking critically and who are prepared for life.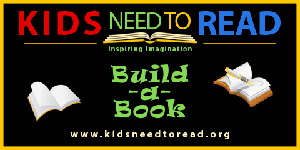 Kids Need to Read: Kids Need to Read works to create a culture of reading for children by providing inspiring books to underfunded schools, libraries, and literacy programs across the United States, especially those serving disadvantaged children.

All children and adolescents will have access to quality books no matter their race, economic status, or capabilities. Further, our organization will provide inspiring programs to increase literacy rates and decrease dropout rates throughout the United States. These programs will be presented in a manner that will foster and uphold dignity and self-respect. We will consistently demonstrate to children and adolescents the need to read, as we believe literacy contributes to school and life success.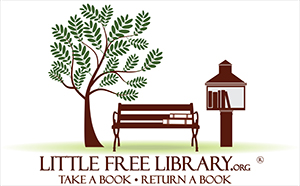 Little Free Library: Little Free Library is a nonprofit organization that inspires a love of reading, builds community, and sparks creativity by fostering neighborhood book exchanges around the world. Through Little Free Libraries, millions of books are exchanged each year, profoundly increasing access to books for readers of all ages and backgrounds.

Why Does Book Access Matter? One of the most successful ways to improve the reading achievement of children is to increase their access to books, especially at home (McGill-Franzen & Allington, 2009). But according to the U.S. Department of Education, up to 61% of low-income families do not have any books for their kids at home. Little Free Libraries play an essential role by providing 24/7 access to books (and encouraging a love of reading!) in areas where books are scarce.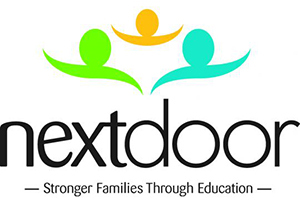 Next Door MKE: Next Door supports the intellectual, physical and emotional development of children by partnering with their families for success in school and the community. Next Door's vision is to position neighborhood children and families for long-term success.

We believe in what we call S.T.A.R. values: Safe. Thoughtful. Accountable. Respectful. By fostering these values in every member of the Next Door family—students, parents, teachers and staff—we set a foundation for success that goes much deeper than academics. When children learn the power of respect, the value of owning their own behaviors, and the importance of thinking through challenges—all within a safe and loving environment—that's how every child becomes a STAR.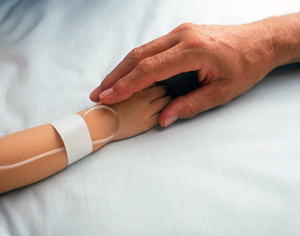 Pages for Children: Pages for Children, Inc. wants to bring a smile to the faces of any child and/or teen that has to spend any time in the hospital! We want them to realize that they are loved. The only down side to this is that we can't do this without your help. By giving to this program, you can help bring a smile to the faces of sick children and teens all across the United States. These are the ones Pages for Children, Inc. is trying to reach.

By sending different books and cards, these children have something to do besides stare at four white walls all day long. We send these items to various hospitals across the United States and let them pass them out as needed. We will keep them supplied with these items so that there is always something to give these children. Pages for Children, Inc. wants these children and teens to know that there are people in the world who care about them, that no matter what happens to them, they are loved.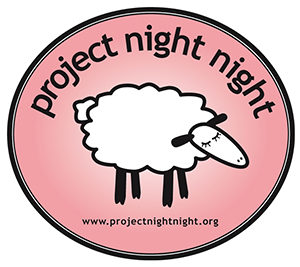 Project Night Night: Our mission is to provide free Night Night Packages to homeless children from birth to pre-teen who need our childhood essentials to have a concrete and predictable source of security and increased exposure to high-quality literacy materials during this time of upheaval.

Each Night Night Package contains a new security blanket, an age-appropriate children's book, and a stuffed animal — all nestled inside of a new canvas tote bag. Project Night Night works with tens of thousands of individuals each year who volunteer their time and talents to make our world a better place. Voted the "Best Children's Charity" by San Francisco Magazine, Project Night Night has emerged as a leading provider of nighttime comforts for homeless children.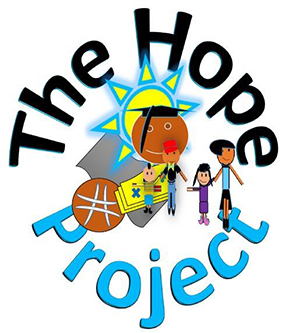 The Hope Project: The Hope Project is a 501(c)3 organization and all donations are tax deductible. At The Hope Project we offer educational and recreational programs to children ages 5-18 to ensure that they have access to a range of ​resources and opportunities that could lead to healthy choices and productive lives.

Reading is a vital part of education and makes a huge difference in a child's educational performance. That is why The Hope Project provides low income students with access to free books. Having meaningful, interesting, and fun material can be the key to increasing your child's reading skills. Want to learn more about how to become an agent for social change and how you can make a difference in your community? No problem, all you have to do is contact us and we'll get you started.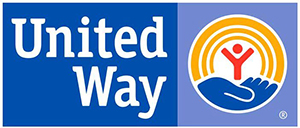 United Way of Greater Hazelton, Inc.: For more than 110 years, United Ways have been building a stronger, more compassionate America, community by community. More than 1,400 individual United Ways make up the national movement. Each one is governed by local volunteers, who ensure the accountability of the United Way to its community. The United Way of Greater Hazleton is no exception. It is dedicated to raising funds to help people in need in the most efficient, effective way possible. The United Way process has not deviated from its original intent. Community members raise the dollars; community volunteers distribute the dollars raised to the agencies that serve the community with vital services, and community volunteers review and account for both the dollars and the services they represent.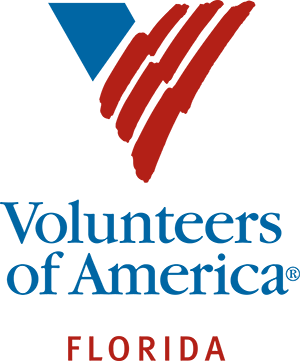 Volunteers of America of Florida: Volunteers of America of Florida strives to uplift people in desperate need by working in the trenches where we can effect real change. Nationally, Volunteers of America touches the lives of more than 2.5 million people each year in over 400 communities across 46 states and Puerto Rico, with nearly 16,000 employees. Volunteers of America of Florida contributes to this total by providing health services, housing, and training, education and employment to our most needy residents.

We are recognized as the largest provider of supportive housing for homeless veterans in Florida, serving 13 communities from Pensacola to Key West. Through our wide-range of programs and services, we are able to reduce public expenditures for homelessness, hospitalization, and institutionalization. We focus on results, continually improving the delivery of services to ensure that those we serve thrive. Volunteers of America of Florida is a faith-based, human service organization that has been serving our community for decades. We are the first to step forward, taking on the most crushing problems. We are passionate, spiritual, creative problem solvers working together with vulnerable people and their families to achieve long-term, sustainable and meaningful change. Our Mission: Help the Most Vulnerable.

Thank you so much for taking time out of your busy schedule to be here today! We hope you've enjoyed reading this post as much as we enjoyed creating it!